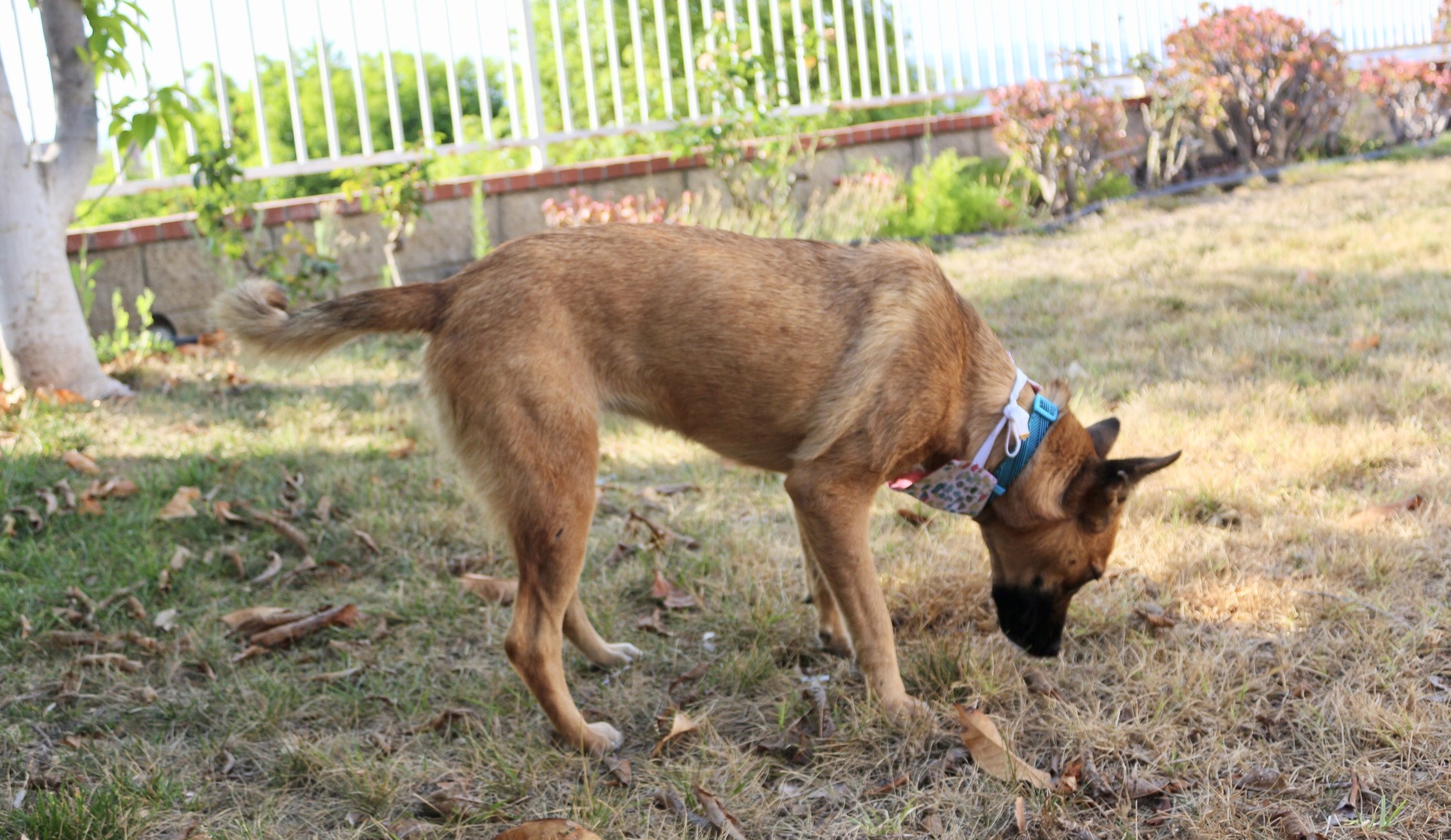 Maggie was fostered for just 6 days before she found her potential forever home! She came to us very shy, nervous, and extremely underweight and was in the shelter for two weeks before going to a foster home. After less than a week, Maggie was acting like a puppy again!
Fostering Saves Lives
Fostering helps a lot of the dogs and cats who need a little time to adjust to the life of a companion animal and makes space at our shelter so we can rescue more. Some dogs are perfectly adoptable and would just like love before they go into their forever homes!
If you're unfamiliar with what fostering is, you're in the right place! Fostering means you take a dog or cat home and are provided with all of the necessary supplies (crate, toys, food, bowls, leashes, collars, blankets, bed, treats), veterinary care, and anything else you might need! You can foster for as long as you're available (even a week is helpful for many animals), and if you need someone to take care of your foster for if you go on vacation, we're always open to taking back your foster pet for a few days. You do not have to foster until an animal is adopted. Fostering is a positive experience for everyone because you're providing love to an animal that may never have experienced a loving, quiet home before and you're helping to make a difference because you just made one extra space at the shelter to rescue another animal. Fostering is also a great way to gain experience with dogs or cats if you've never owned one before! It's also a way to discover whether you're ready to adopt a pet or not.
Most of the dogs and cats in our care are available to foster, though some animals who are likely to get adopted quickly (like purebreds & youngsters) may not get the opportunity to get into your foster home before they find a forever home! However, foster homes are never in shortage, so when in doubt, apply!
frequently asked questions about fostering
Here are a few frequently asked questions to help guide you through what our foster program looks like!
1.) How long do I need to foster a dog or cat for?
We do not have time requirements for fostering. You have the choice to foster for as long as you can, even if it's just a week or two, or you can foster until an animal is adopted. Usually, animals are adopted within 1-3 weeks. A few days in a home environment can turn a shy dog or cat into a sweet, playful pet!
2.) What do I need in order to foster?
All you need is some love, time, and a home. We provide all of the necessary supplies including a collar, leash, harness, crate, bedding, bowls, food, toys, treats, pee pads (if needed), and anything else you might need. You're welcome to purchase supplies to spoil your fosters as well! All animals are up to date on their shots, medicated for fleas and ticks, and bathed before going home with you. If you're ever in need of supplies and you're fostering, let us know!
3.) What if I already have a dog or cat at home and want to foster?
We love and welcome all foster homes! If you've got a pet already, we'll place you with a dog or cat who's good with other animals. If it doesn't work out at home, you can bring your foster animal back, and we can place a more suitable pup or cat in your foster home.
4.) How do animals get seen and adopted if I'm fostering them?
Since our rescue isn't always open to the public, you don't have to worry about them not being seen at the shelter. We post our animals online and they often get adopted within a few weeks, sometimes even a few days. Some dogs and cats take a little longer, it just depends. Cats and seniors tend to be harder to adopt out. You can also actively help us find a home for them by referring your friends and family and sharing information about your foster on social media or by word of mouth.
5.) Do I need to attend events or take my foster pet anywhere?
We only go to events periodically ( a few times a year ) and it would be great if you could bring your foster, but it's not required. We can also pick up the foster from your home whenever we need to! When someone is interested in meeting your foster dog or cat, we can pick up your foster from your house so they can meet him/her at a nearby park or at our shelter. You won't have to deal with the adoption process! If you could drop the dog or cat off at the shelter, that'd be great as well.
6.) Can I take my foster pet out to public areas like parks and beaches?
Yes! We want our dogs and cats to experience life before going into their forever homes. Taking your pet out on day trips is a great way for them to learn about how to act when they go into their forever homes. All dogs are up to date on shots and spayed / neutered before they go home with you, so you won't have to worry about any associated issues!
7.) What if I'm going on vacation and don't want to leave my foster pet alone or with family / neighbors?
You can bring your foster to our shelter and we can take care of them until you get back! That way, you won't have to board your animal and pay any fees.
8.) Can I pick what animal I'd like to foster?
We do allow fosters to choose what animal they'd like to foster, though we need to make sure the pet is not in a foster home already and see if would be suitable in your home. That's why you need to fill out our foster application here. If the animal that goes home with you isn't doing well at home, you can bring him / her back and we can place a different dog or cat who would be happier in your home!